At All Souls, we desire for our children to know that they are loved by God and by the people of our church, and to experience the joy of beginning a life-long journey with the Word.  For more details, contact our Children's Ministry Director.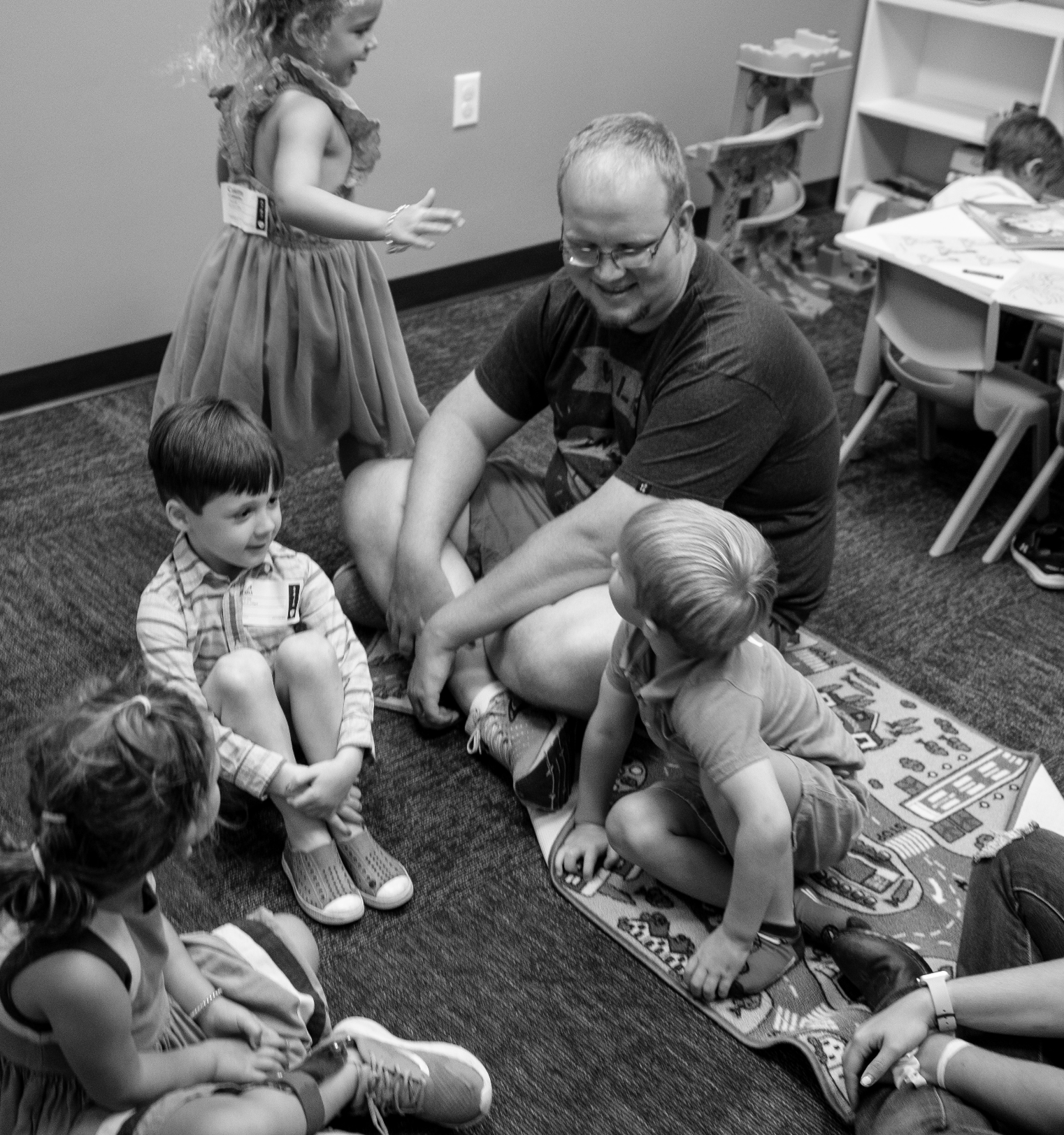 Children of all ages are encouraged to participate in worship as fully as they can.

We offer childcare for the duration of the worship service for infants to 4-years.

Children who are Pre-K through 5th grade are dismissed at the passing of the peace, midway through the worship service, to follow their teachers to age-appropriate classes.

When you arrive at All Souls Church, our Children's Ministry Team will help you at our check-in station. To ensure the safety and protection of your child we ask for some basic information, you will receive a printed name tag for your child, and a pick-up ticket for you. We take your child's well-being seriously and want to ensure you are comfortable with the process.

During the service, our chapel in the North Wing is available for nursing moms or for upset children who may need a calming space.